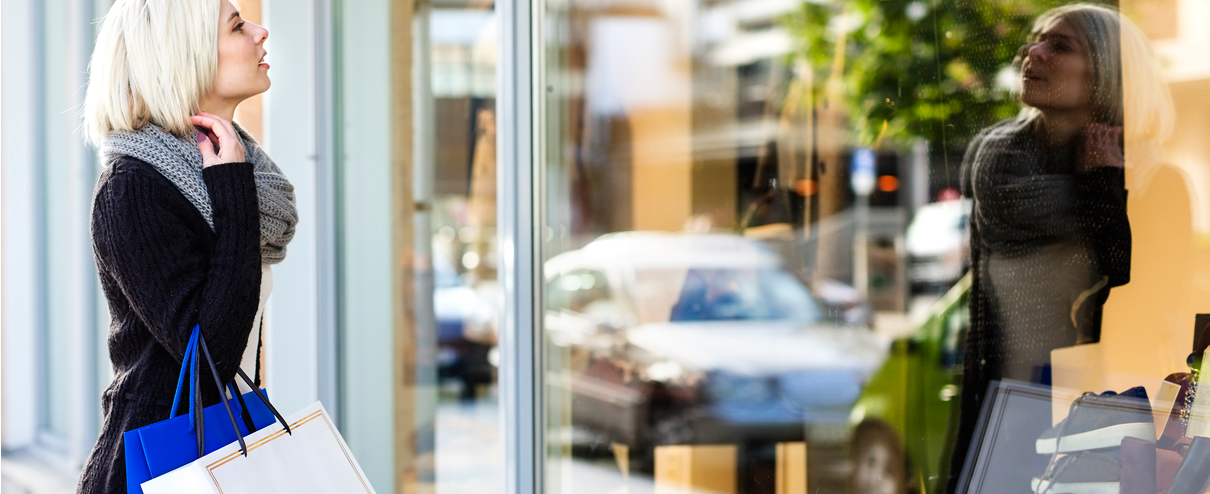 Have a storefront? Have you lots to protect. Our UV Gard optically-clear window film (storefront solution) filters out 99% of ultra-violet rays.
99% UV GARD Window Film: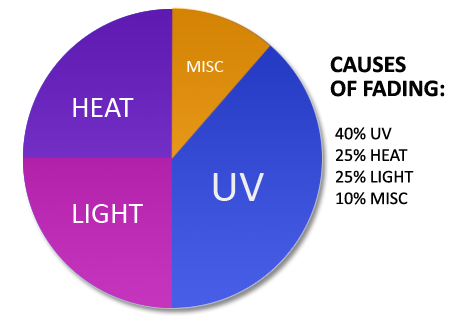 UV Gard:  An optically-clear film that filters out 99% of ultra-violet rays, cutting annoying glare, and reducing excessive heat while still allowing the maximum amount of visible light into your space. It was designed for retail storefronts, street level shops, and offices where both maximum light transmission and fade control are necessary.
Advantages of UV Gard Window Film:
Unlike blinds and sun screens, UV Gard window film allows customers a full view of products and merchandise, offering protection against the damaging effects of the sun to internal furnishings, fabrics, flooring, and artwork.
storefront displays in front of windows, offering higher end or very specialized products that could be damaged and even destroyed by the sun's heat.
Improve Privacy: privacy films are available for street level business and offices (you can see out but others can't see in)
UV Gard Ideal for business where customers and clients sitting near untreated glass can sometimes be unbearable due to stifling heat and glare.
UV Gard is the perfect window film for these situations and more. Contact us today for a quote.
Save
Save
Save