Solar blinds combined with a quality commercial window film, can improve the client & customer experience.
To be a successful building manager, architect, design consultant, or project manager for new construction it has its challenges–to meet clients' and tenants' demands for efficacy and aesthetics around glass windows and doors.
In many cases, commercial window film, combined with a solar sunscreen, can help enhance the overall customer experience in several ways. Today's advanced technology in clear window films has outstanding heat-rejection properties. Combined with a solar sunscreen for maximum glare reduction, your clients, tenants, and customers, can use the spaces around large windows in comfort.
Making Your Customers, Clients, & Tenants Comfortable
For many businesses, having walls of windows provides sunshine–and a beautiful view that's alluring to customers and clients. However, the heat and the glare that come with untreated windows can be a turn-off. If you've ever had a customer ask to be re-seated because of the annoying glare at lunchtime, you know what a hassle it can be–especially if your restaurant is full. Or maybe it's a paying tenant, complaining of excessive heat build-up and glare in their rented space.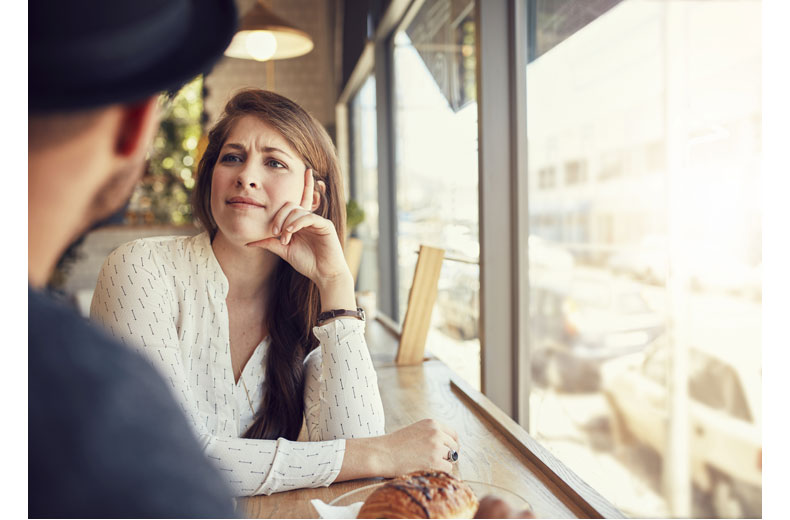 Professionally-installed window film with a solar sunscreen combination can block up to 99% of the sun's UV rays, offering significant glare reduction without reducing visibility. Additionally, window film provides heat reduction, reflecting approximately 80% of the sun's heat, making your customers, clients, and tenants more comfortable–and keeping your building cooler without having to turn up the air conditioner. And for that part of the day where maximum glare reduction is required, again, solar sunscreens are an excellent choice. No need to wear sunglasses in your work environment.
Solar Sunscreens Modern Aesthetics and Privacy
Your clients, tenants, or customers probably wouldn't think to sport eyewear or sunscreen indoors, so it's fairly safe to assume they wouldn't apply SPF 30 before starting the work day. But with glass walls and windows, sunlight streaming in (and increasing ultraviolet radiation through the windows), contributes to a person's daily accumulation of sun exposure. For those days when the roller sunscreen is in the "up" position, we have our first defence to depend on: window film. It helps block damaging UVA and UVB rays that cause skin cancer (including melanoma), other skin conditions, and visible signs of aging, according to The Skin Cancer Foundation.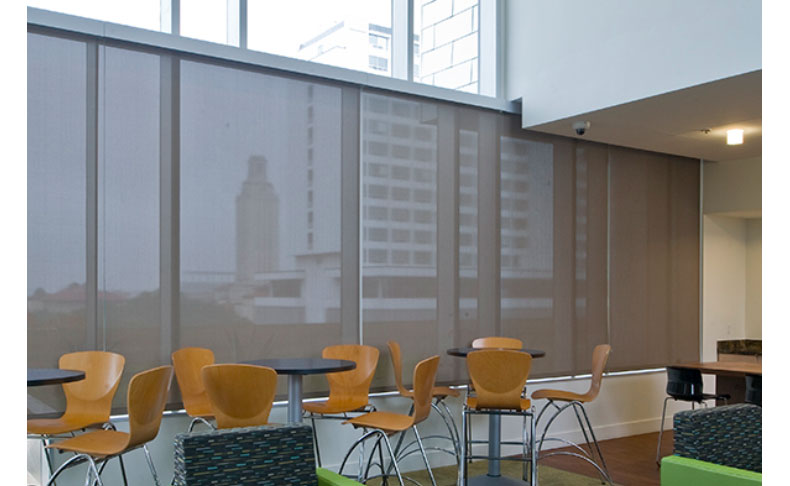 Reduce Fading, Protect Furnishings and Products with Solar Sunscreens.
Window film also offers protection against the damaging effects of the sun on internal furnishings, fabrics, flooring, and artwork. The cost of having to replace furniture, carpet, or paintings can add up quickly. In retail storefronts, you'll want to protect your displays in front of windows, which offer higher-end or very specialized products that could be damaged and even destroyed by the sun's heat.
To determine which type of commercial solar sunscreen or window film is right for your business, be sure to consult with one of our sales people (contact us here) for a free on-site consultation.
Whether your project is new construction, or commercial renovation of new or existing glass throughout the facility, we can help from start to finish. We can produce detailed frosted graphics (for interior design projects), plus privacy films. We can also provide total window-treatment packages, which include sun control window film, or stand-alone sun-screen roller blinds.
Glass Tinting Works is building a brand, and always trying our best to educate new and existing customers about advancing window film technologies. Providing options and choices with advanced installation techniques. GTWorks where installation matters.
Save