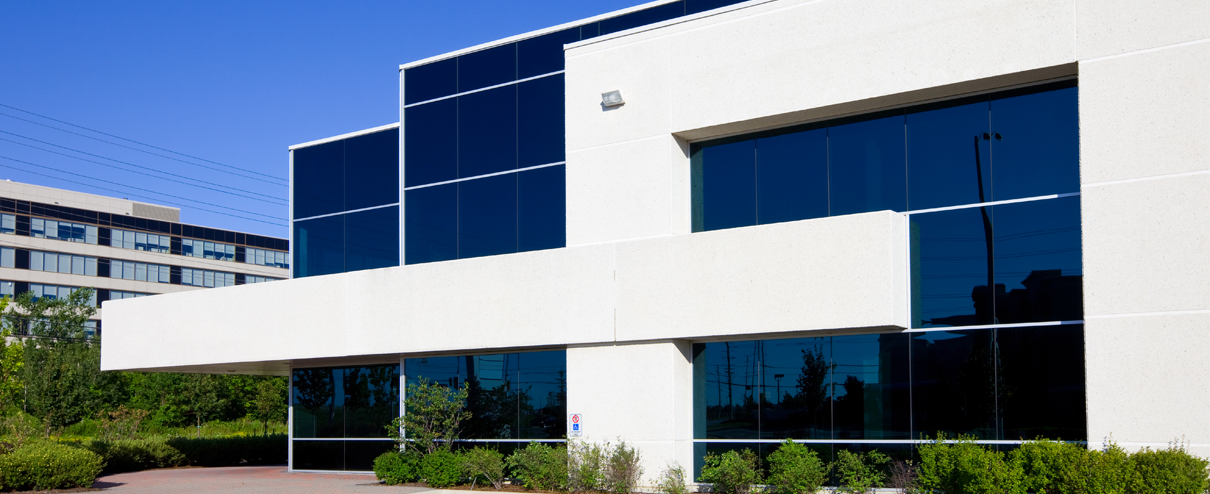 There are endless benefits to having a high-quality window film installation for commercial properties, buildings, restaurants, and small businesses. With many window film choices and the benefits they provide, Glass Tinting Works can help you find the right solution for your commercial needs. Using leading film technologies, we offer the finest products and warranties available. We carry all major window film products from leading manufacturers to meet or exceed project specifications. with advanced installations techniques.
Notice the building in the foreground with your standard solar blinds. property management and its tenants are experiencing excessive heat build up, and cooling imbalances, hot on one side / cold on the other. annoying glare, uv fading issues, poor curb appeal, and high energy consumption. And much more. At glass tinting works we provide solutions for property managers and help create a heathy working environment for its occupants and to save the company money. window film its a beautiful thing.
Lower Energy Costs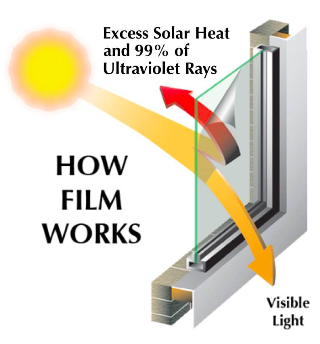 These days, the need to conserve energy, reduce your company's carbon footprint and conform to stricter environmental standards has never been greater. At the same time, the cost of energy continues to rise — affecting your company's bottom line. With proven heat-rejection properties, window films help your business consume less energy by keeping interior temperatures more controllable and stable — lowering the need for air conditioning, reducing extreme peaks in usage, and allowing your cooling system to operate more efficiently and inexpensively. Some films reject up to 79% of the heat that would otherwise come through the window. That can translate into savings of about one ton of air conditioning for every 100 square feet of glass covered.
Whether you are a small business or billion-dollar corporation, you do what it takes to reduce expenses and protect your bottom line. By having window film installed on your office you can save significantly on energy costs, maintain a more comfortable and productive environment, reduce interior fading and improve exterior appearance. Once it is installed, the benefits keep coming year after year.
Comfort, Efficiency and Style:
Glass Tinting Works carries and offers exceptional solar control performance and aesthetics by using advanced nano ceramic technology including dual reflective, low e , spectrally selective film and 100% sputter-metallized, optically clear polyester film, laminated with special adhesives and finished with a durable, scratch resistant coating. Once installed on commercial glass, you will immediately increase the comfort of your business, improve the light quality by removing destructive UV rays and unwanted heat, and reduce glare and fading.
Commercial Window Film Installation Will Save Money Add Curb Appeal:
Facilities of any size will save money by maintaining a balanced climate. Businesses will see an immediate return your window film investment when commercial films have been installed, lowering energy and operating costs will translate into monthly savings.
Achieve glazing curb appeal with our premium window film solutions at glass tinting works.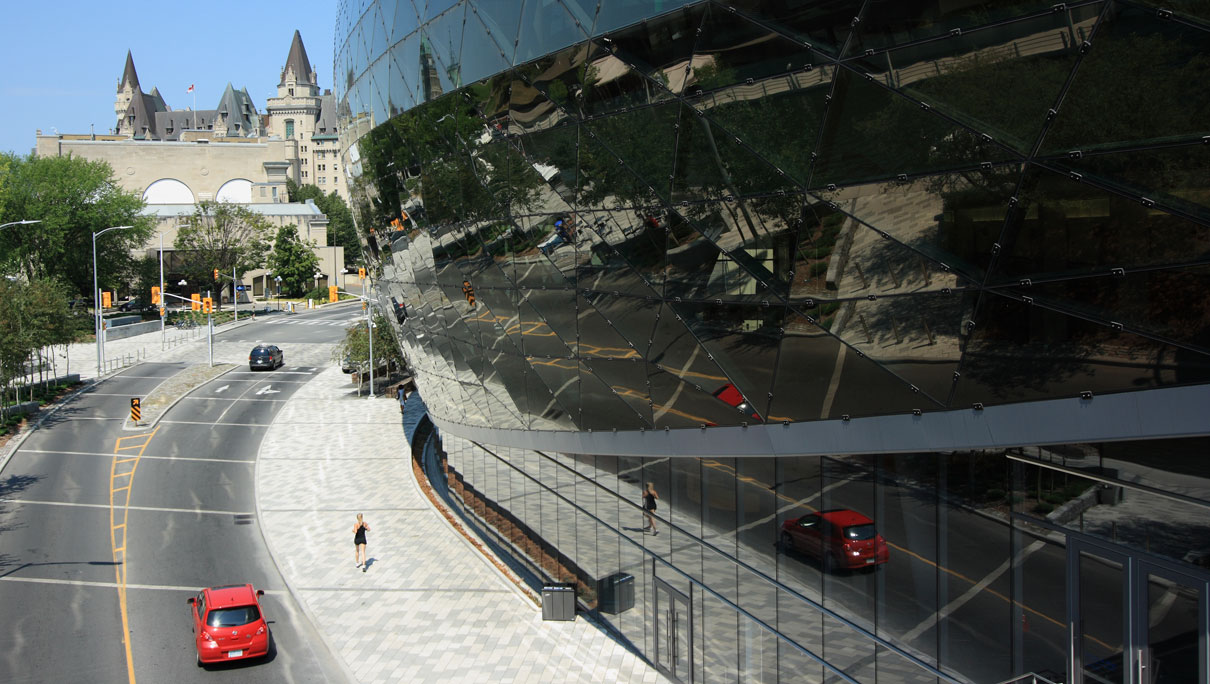 Comfortable Work Environment:
Any sunlit environment is subject to problems like hotspots, glare, heat and fluctuating temperature. We know that it's important to keep employees, clients, guests and shoppers comfortable. Our premium window films screen out significant amounts of UV rays, heat and glare from entering your work environment, softening the light, balancing the temperature and maintaining a comfortable work environment all year-round.
Interior Building Protection:
Protect the valuable contents of your building with window film. Interior space can experience damaging and harmful effects of solar heat and UV rays from the sun, such as fading of merchandise, furniture, carpet, draperies and equipment. Window film rejects up to 99% percent of destructive UV light and solar heat, so it preserves the value of your property.
Safety/Security Window Film:
The glass may be the most vulnerable part or your building. Safety / Security in the workplace is top priority, and commercial window films are available in a thick, security window film version, which helps hold window glass in place if shattered. This feature can reduce the chances of burglary, property damage, personal injury Learn more about our Security Film here.
Window Film Enhancements:
Upscale professional appearance. Make the best impression with Solyx,Fasara frosted and decorative window films on your building or in your office. Glass tinting works offers several varieties of designer and architectural films that will perfectly complement your structure and give any building a professional, sleek and modern day appearance. Commercial films provide beauty and design as well as function.
Glass Tinting Works: Installation Standards
Our installation team is trained to do an outstanding job in your building, with minimum interruption to your business as usual. Glass Tinting Works never sub-contracts labor. Our window film technicians are highly experienced employees of Glass Tinting Works. We maintain strict policies to ensure efficient and consistent installation, every time. Our technicians pay attention to the slightest details, and every business is treated with the utmost respect. We also remove and replace all furnishings and blinds, place protective tarps in all affected areas, and will perform an efficient and complete clean up.
Commercial Window Film Guarantee:
You can buy with confidence and enjoy the peace of mind that Glass Tinting Works stands behind our extensive line of high-tech window films with exceptional factory warranty! Best film to glass coverage in the city.
For referral reward program benefits. Please see the about us page for details.
Contact us for more information or request a quote.
Save
Save
Save
Save
Save
Save
Save
Save
Save
Save
Save
Save